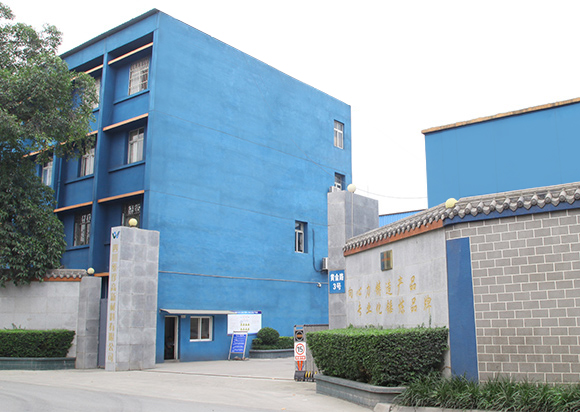 Currently, Sichuan WeiZhen Hi-tech Material Co.,Ltd is one of the most professional centrifugal casting high-end components and parts suppliers in China, over the years, the products in the military, environmental protection, petrochemical, food machinery, bio pharmaceutical, paper making equipment and other fields are widely used.
WeiZhen is located in the beautiful Sakura City - Qingbaijiang, Chengdu City, where is adjacent to Sanxingdui Ancient Shu Cultural Ruins Site, very near to both the biggest highway logistics distribution center in Chengdu and the biggest railway container logistics center in Asia where there are regular Chengdu-Europe international railway express cargo trains can be arrived Europe within 15 days after export customs clearance. Chengdu-Mianyang highway and Chengdu-Mianyang-Leshan inter-city high speed railway converged here makes further most convenient transportation.
The company is the main drafter of China "Machinery Industry Standard - JB/T 11874-2014" Stainless Steel Centrifugal Casting Cylinder for Separation Machine", is member of China National Machinery Standardization Technical Committee, director member of Sichuan provincial Foundry Association and Sichuan Provincial Valve Association, and is also director member of Chengdu Manufacturing Chamber of Commerce.
WeiZhen is adhering to the "profession, lean, brand" oriental management and operation philosophy, constant pursuit of technological innovation in the field of centrifuge and environmental protection equipment manufacturing, the company has obtained two invention patents and many utility patents.
The company is continuing to pay close attention to product quality, has passed GB/T 19001(ISO9001) quality management system certification and European CE certification. To further expand and improve product R&D and manufacturing capabilities, the company has built up stable technical cooperation relations to new material development with Beijing Iron&Steel Research Institute, Sichuan University and so on.
The company's main products are: centrifugal casting cone&straight bowls of centrifuges, middle barrels, and all kinds of forging or casting end covers of centrifuges, shaft sleeve of acid resistance pump, wear resistance ring, wear resistance cylinders of refining chemicals, connecting segment of special valves etc.. In general, the company can provide centrifugal casting products to customers with outer diameter 50-180mm, length up to 6000mm, and weight up to 5 tons.
In recent year, our products have not only been used and accepted in domestic market, but also achieved high recognized by customers in overseas countries such as Austria, Japan, Germany, and Sweden. The company has built up long-term co-operations with some of worldwide distinguished enterprises.